« March 2005 | Main | May 2005 »
Hop to it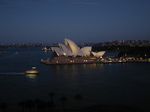 We've not posted anything for a little bit and thats because we've been dashing round Sydney for the last week madly tring to take in all it has to offer .... We've seen the Opera House and Harbour Bridge, been to a national park to see Kangaroos in the wild, visited the Blue mountains and seen the famous three sisters, been to the Powerhouse museum, swam on Bondi beach and much more. This has presented us with a little bit of a problem as we've got too many pictures to put up and caption. So we're going to release them slowly - I've also got a great video of Deb to put up - she talks to the animals ...
You'll notice there is now the 'top 5 pictures section' rather than the poll in the top right hand corner - unless we have an active poll that's what is going to display there - looks a little less stale I think. For anybody who is curious, the answer to the question of 'What do you call a group of people riding Segways ?' was 'A gaggle' (32.25%) - which seems appropriate.
Anyhow, the first set of pictures are the ones people will recognise the most - of the Opera house and the Harbour bridge, we've played with the camera a bit on some of these so there are one or two that we are really pleased with. Again, let me know if you spot any errors while viewing the new gallery format.

[2 Sydney Harbour galleries here and here]


Posted by robl at 02:11 PM | Comments (0)
April 28, 2005
28/04/2005-06:32:21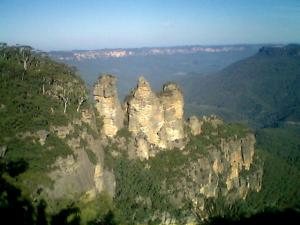 the three sisters
Posted by robl at 06:32 AM | Comments (0)
28/04/2005-01:59:38
rootastic at blue mountain park
Posted by robl at 01:59 AM | Comments (0)
28/04/2005-01:58:09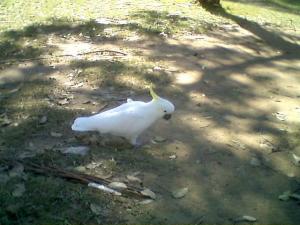 cockatoo !
Posted by robl at 01:58 AM | Comments (0)
April 27, 2005
27/04/2005-09:52:10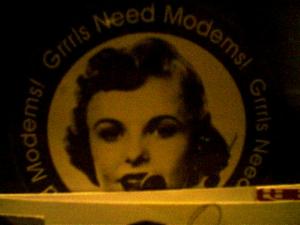 its true !
Posted by robl at 09:52 AM | Comments (3)
April 26, 2005
26/04/2005-11:22:17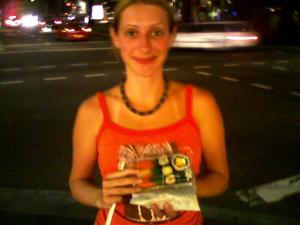 deb does sushi
Posted by robl at 11:22 AM | Comments (0)
26/04/2005-05:22:56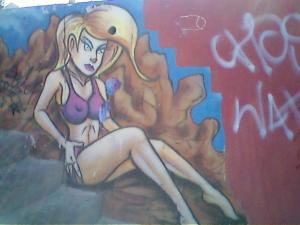 bondai beach graffitti
Posted by robl at 05:23 AM | Comments (0)
26/04/2005-03:53:49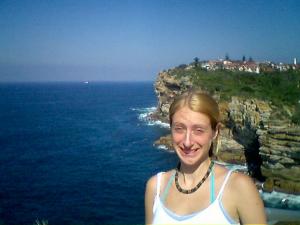 deb at the gap nr watsons bay
Posted by robl at 03:53 AM | Comments (0)
April 25, 2005
25/04/2005-02:49:20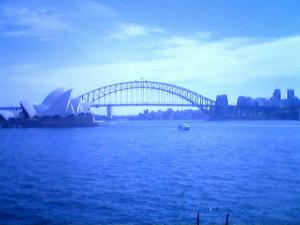 opera house and bridge
Posted by robl at 02:49 AM | Comments (0)
25/04/2005-02:07:09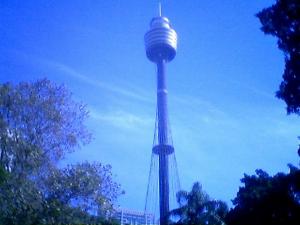 sydney skytower
Posted by robl at 02:07 AM | Comments (0)
25/04/2005-00:38:04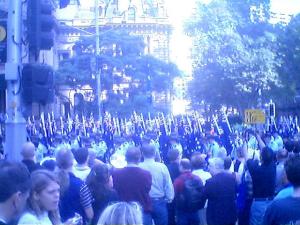 Anzac day celebrations
Posted by robl at 12:38 AM | Comments (0)
April 24, 2005
24/04/2005-06:01:45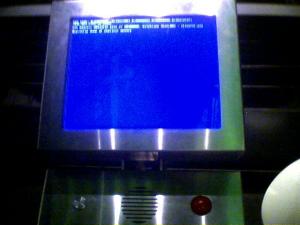 bsod at the museum
Posted by robl at 06:01 AM | Comments (0)
24/04/2005-05:23:23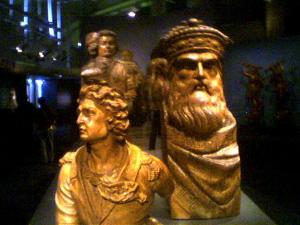 maritime museum ship figureheads
Posted by robl at 05:23 AM | Comments (0)
April 23, 2005
23/04/2005-08:30:06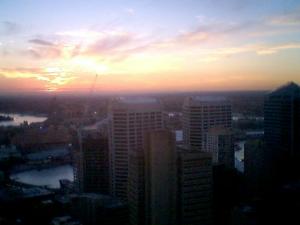 city view from the apartment
Posted by robl at 08:30 AM | Comments (1)
G'Day mate
A quick post to let you know we suvived the 20hr round trip and we're in Austrailia, despite the best efforts of the Mexico city taxi drivers ! (They make french cab drivers look like driving instructors) ... We've seen the opera house and it looks beauty in the sun - I'll post a camera pic of the view from our apartment (floor 48 !)

Posted by robl at 08:25 AM | Comments (5)
April 19, 2005
Souvenir of Mexico
Words and phrases to remind us of being in Mexico:
"bus journeys" - long or into the middle of nowhere, there´ve been many.
"Daddy Yankee" - his latest tune is played loud and frequently throughout Mexico
"Beetle cars" - they are plentiful & the car of choice for taxi drivers in Mexico City, which seems odd.
"la policia" - wolf whistling macho policemen sporting guns.
"sombreros" - didn´t see a single Mexican wearing one.
"hi honey!" - going anywhere without Rob on my arm was a whole different experience

"hawkers" - persistently they sell hammocks, jewelry, sweets etc. We say "no gracias" frequently.
"Corona with lime" - I always thought Sol was the Mexican lager and Corona was the immitation. Turns out they are both quite Mexican. It is sometimes served with a small plate of limes & salt, although I´ve not quite worked out the salt bit yet..
"cliche American tourists" - esp round the costal regions.
"cold showers" - some lodgings had cold water only..
"book exchanges" - we discovered them in Zihuatanejo.
"bandidos" - Peurto Escondido, first and last time I heard the word.
"Maya" - we visited lots of Mayan sites
"Mosquitos" - they like Rob lots.
"Quesidillas" - plain cheese ones are like a Mexican version of "cheese on a plate"
"Burritos" - don´t seem to be eaten in Mexico
"audio books" - great for long bus journeys where there is no light and so unable to read. "Last Chance to See" narrated by Douglas Adams & Going Postal by Terry Prachett were both fantastic.
"tree bases painted white" - I don´t know why but they do this to lots of trees in Mexico, maybe cus it looks nice.
"proper salsa" - salsa (the edible kind) in Mexico is different everywhere you go.. and certainly different to the stuff we get in the uk.
"the trotts" - say no more.
"fragalino" - absolutely gorgeous fresh fruit strawberry milkshakes
"inverse cash machines" - they spit the money out first, then your card.
"iguanas" - I was shocked the first time I saw an iguana wandering round near the swimming pool
"colourful fishes" - Isla Mujeres was my first snorkelling adventure
Posted by deb at 06:29 PM | Comments (3)
Temple Time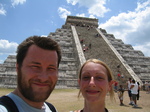 In our final Mayan ruins visit in Mexico we went to see possibly the most famous ruins site - Chichen Itza. It isn´t as impressive in terms of it´s ruins as sites like Palenque and Uxmal but it´s main attraction El Castillo (and also the observatory) show an amazing appreciation for astronomy and an understanding of mathematics. At the equinoxes, a shadow of a snake can be seen ascending (and decending) the stairways via a clever arrangement of the edges of the temple.
Anyhow, this is probably the last post in Mexico as we are embarking on a 20hr bus journey to Mexico city later and then we fly to Austrailia the next day - Adios Amigos !

[2 ChichenItza galleries here and here]


Posted by robl at 06:27 PM | Comments (0)
Yucatan fool some of the people some of the time
As our last destination in the Yucatan region, we have been staying in Merida for the last few days. It has a lovely feel about the place, similar in a way to San Christobal in terms of the architecture and pace of life. We`ve taken the standard set of tourist pictures of the Catedral de San Ildefonso, Iglesia de Jesus and Paseo de Montejo amongst others.
[2 Merida galleries here and here]


Posted by robl at 03:20 AM | Comments (2)
April 15, 2005
Fishy Business
We´re on the Island of Isla Mujeres which is off the coast of Cancun and we´ve spent the last four days here. It´s nice compared to Cancun - a little more relaxed and slightly cheaper. It has lovely white beaches and blue water. We went out on a snorkel trip yesterday and ended up swimming through shoals of tropical fish!
We´ve also put up a new way of displaying the images go and look at an image gallery and you will see that it has a neater layout now, if you get any errors in your browser leave a comment saying what it was as the javascript is a bit hairy ...

Posted by robl at 10:09 PM | Comments (4)
April 12, 2005
Iguana go to Tulum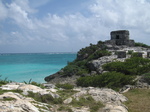 We stopped off in Tulum today on our way to Cancun. It's one of the smaller Mayan ruin sites but gets a lot of press due to it's beachside location. It's not as impressive as Palenque, but it's still quite pretty (and also iguana infested as I found out to my horror as one jumped out of a tree).
[2 Tulum galleries here and here]


Posted by deb at 03:53 AM | Comments (0)
Junglists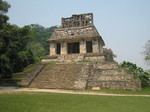 Yesterday we visited the ancient Mayan city of Palenque which is set in heavy jungle. It is a lovely setting for the ruins, but it is also very humid and sticky & harbours some vicious mosquitos as Rob found out - we can now play join the dots on his back (which is always fun). Once again my long black draping trousers didn't seem all that practical, but I bought myself a practical hat to compensate.
There are over 500 buildings that make up the site but only a handful so far have been excavated. They were very spectacular so we couldn't resist taking lots of photos.
[2 Palenque galleries here and here]


Posted by deb at 12:52 AM | Comments (2)
April 09, 2005
Village People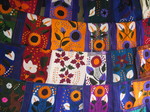 We went on a tour of some of the indigenous villages around the San Christobal area. The two villages we visited were Chamula and Zinacantan. At Chamula we learned something about the Mayan heritage such as the Mayan Trinity and it´s relationship to the Mayan Cross. We also visited a local village "Church" and saw how some aspects if Catholosism had been absorbed into the Mayan rituals of worship. I was also shocked to find that Coka Cola forms a major part of these rituals, replacing a traditional ingredient! Other than that, it was quite an amazing scene in the church with the candles placed on tables and over the floor - used as part of the rituals. There were also bells on the floor from another local church which burnt down 100 years earlier - these were placed on the floor to punish the Gods they represented.
We then went onto Zinacantan and saw some of the traditional weaving (as it would have been done by the original Mayan people) and got to taste some freshly made tortillas with beans and also sample the local tipple - called "posh", made from sugar cane.
I also got to try on a traditional Mayan wedding dress (which actually came from the Aztec culture) [insert typical jokes from Rob about this being the dress for our wedding day! hehe]
[2 Mayan Village galleries here and here]


Posted by deb at 09:10 PM | Comments (2)
April 07, 2005
Mayan World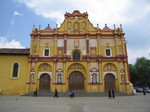 San Christobel is a refreshing change in many respects - having the aura of being less touristy than the coastal towns, even though much of the town seems to built round the tourist economy. I guess the lack of "hawkers" and the general laid back attitude helps give that impression. It also has quite a history and some interesting architecture - much of the architecture in the South Coast of Mexico seems to be limited to concrete blocks. So anyway, I am quite liking it. Plus everything here costs like half as much - internet 40p an hour, accomodation 8 quid a night.
[2 San Christobal galleries here and here]


We arrived here at about 10-30 this morning after another long 13 hour bus trip overnight... The bus was quite new and also spacious so we managed to get a some sleep.
The one good thing about travelling on a bus so early in the morning is that you get to see the sunrise (if you are awake anyway Rob :) ) and this morning it was particularly spectacular as we were travelling through the mountains. Plus the vegetation here is much greener and we went through a few "indigenous" villages which were also pretty interesting to look at.
Tomorrow we are going to see a couple of the local villages - hoping it wont be too much of a tourist fairground (which we will help create by going) but will see. Looking forward to it anyway.
Posted by deb at 02:47 AM | Comments (1)
Copa Cabana
We've almost finished our beach bum ways (well for a few days) and we head to San Christobel tommorrow so we thought we´d put up a collection of pictures for the South Coast of Mexico - it´s not all sunny beaches (just most of it !).
[2 Mexico galleries here and here]


Posted by robl at 02:35 AM | Comments (0)
April 04, 2005
Mexico Bus Trip
We've decided where we are going in Mexico now as we've figured out how the buses and transport in general works so we've created a little map to illustrate where we've been and are going.
It breaks down into these basic destinations :
Mexico City
Puerto Vallarta
Zihuatanejo
Putero Escondido
San Christobel de les casas
Tulum
Cancun
Merida
Mexico City
We decided not to stay in Mexico city as we´d heard a lot of bad things about it and we also wanted to get to the beach :) so we booked a flight at Mexico City airport to Puerto Vallarta (about 100 quid each) and stayed overnight at a hotel near the airport.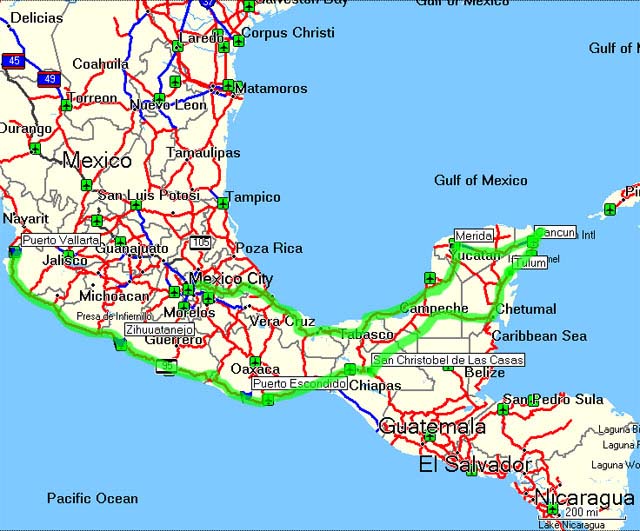 The green line round the coast is the aproximate route we should be following starting in Puerto Vallarta and finishing in Mexico City. I´ll add some commentry as Net access permits :)
Posted by robl at 10:14 PM | Comments (0)
April 03, 2005
Way dude !
We've made it to Puerto Escondido which is the Surfing part of the south coast of Mexico, naturally we've given it a go and had a reasonable amount of success ! It was another long bus transfer from Zihuatanejo about 12 hours this time (we caught a Futura bus at at 7:20pm - only one runs a day for about 15 quid each). There is not much at the Puerto Escondido bus station - pretty much a dust ball so don't count on being able to stay there for a few hours overnight - it didn't look too safe !
We have a lovely Cabana just set back from the beach complete with a pool and lounging area - all for 9 quid a night. The place is called the Hotel Rockaway and is by the Zicatela beach.
We're here for another couple of days and then we move up to higher ground to San Christobel where we abandon the beach and see some more wildlife and Jungle ! As our Net access is limited I think we will post a mexico south coast montage of pictures in one go, so you'll have to wait to see the beach :)
Posted by robl at 02:20 AM | Comments (0)