March 21, 2005
A flock or a gaggle ?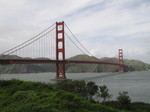 We just can't agree - what do you call a group of people riding Segways ? We've decided the question is important enough to have a poll on it - see the right hand side of the page !
We've made it to San Francisco despite a three hour flight delay due to bad weather and the strangest sight of the trip so far has to be a group of people taking a guided tour on Segways ...
The weather so far has been a bit overcast/rainy combined with Sunny spells - fortunately it was quite nice when we went to see the Golden Gate Bridge - a highlight of the trip so far. We've wandered around China Town, North Beach, Fishermans Wharf and seen the Bay (and Golden Gate) bridge.

As it appears to be spring break we couldn't find any budget accomodation, so we're staying in the Club Quarters hotel which has complimentary wireless and an authentic English pub - the Elephant and Castle !
[2 San Francisco galleries here and here]
Posted by robl at 03:56 AM | Comments (6)
March 20, 2005
20/03/2005-05:11:15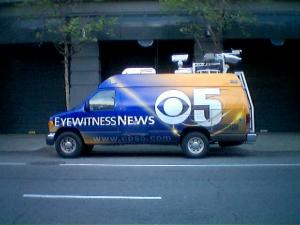 only in america
Posted by robl at 05:11 AM | Comments (3)
20/03/2005-00:31:18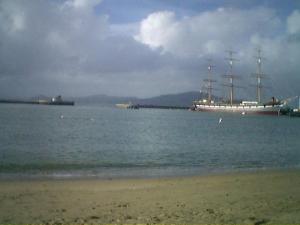 the bay
Posted by robl at 12:31 AM | Comments (0)
March 19, 2005
19/03/2005-22:11:05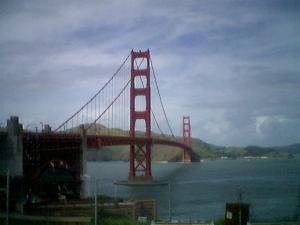 san francisco !
Posted by robl at 10:11 PM | Comments (0)